Kevin
Santa ignored my Christmas wish list for 26 years. After getting married and getting a house, my husband and I decided we were ready for responsible dog ownership. We discussed breeds (and mutts) for a long time, but the Doberman won. For my 27th birthday and his 29th, we got our very handsome Kevin.
Kevin was born on May 18, 2012. He is a polite and fairly mellow puppy who earned the nickname Mr. Magoo from his breeder.
He is crazy smart, enjoys talking to other dogs, and can fit Butters' entire head in his mouth. I might be a little worried about that last bit.
Kevin at 11 weeks.
At the lake, 3.5 months old.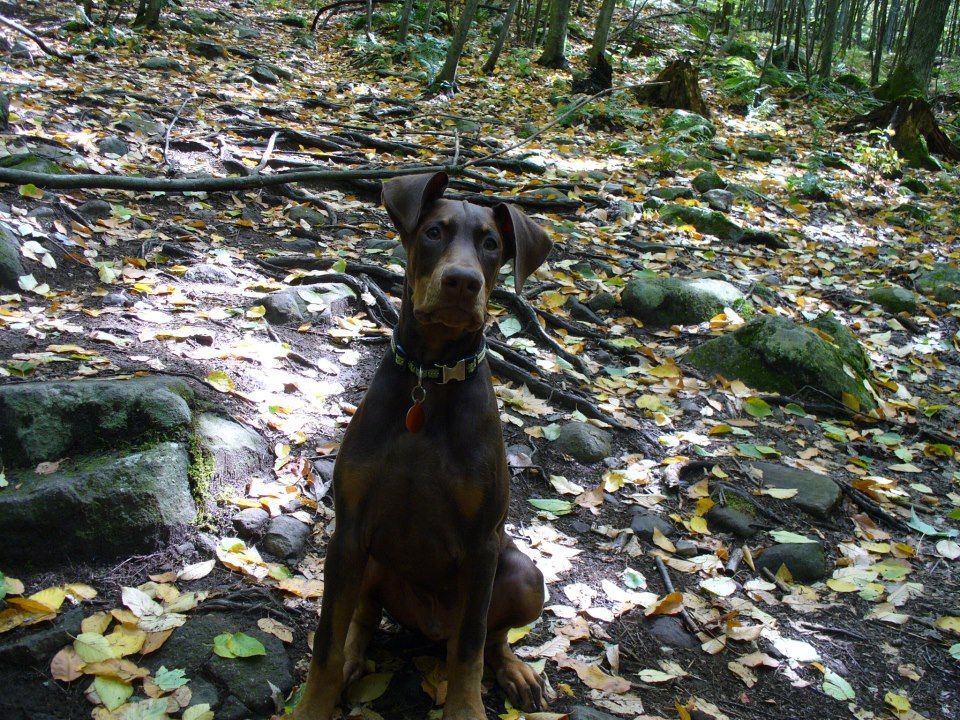 Such a good off-leash hiker.
King of the world.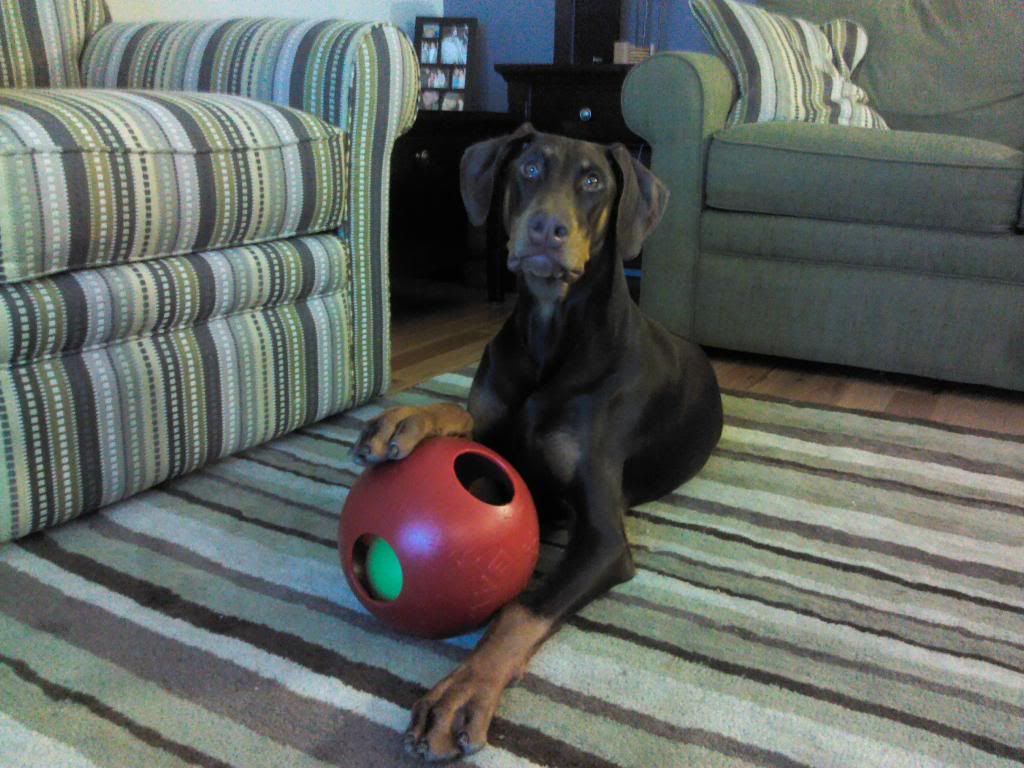 7 months old
Kev's first Christmas.
Author:
jpdobie
Created: Sat, 2012-07-14 06:29
Last updated: Mon, 2013-01-07 18:55