Ledford and Tate's Nala - Nala
Breed:
American pit bull terrier
Nala is another American pit bull terrier I co-own with a dear friend of mine. I got her with hope of showing her in ADBA conformation but unforunately due to a kennel partnership falling apart her registration was messed up and I can't get her registered and therefore I can't show her.
Nevertheless, Nala is a great dog to own and is a total APBT. Her bloodline is 3/4 Mayday 1/4 Frisco. She loves to run and will play fetch or tug ALL DAY LONG if my arm would allow it.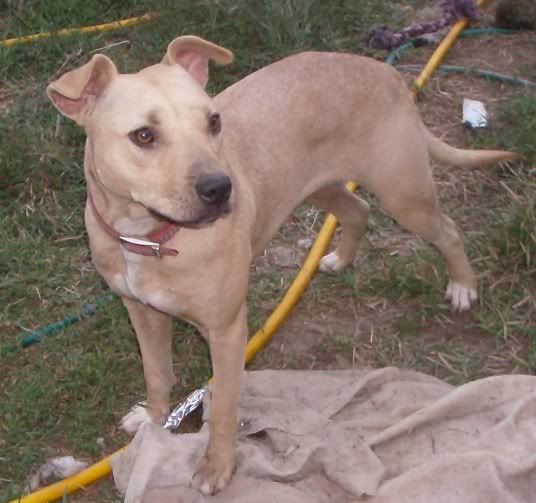 Author:
doberdawgs4me
Created: Tue, 2010-10-12 04:15
Last updated: Tue, 2010-10-12 04:15