My Doberkids
My first, Nemo, is 13 months old now and about 65lbs. He is a very sweet, docile, submissive dog and very loving.

Dori was my second Dobe, she is 9 months old and about 45-48 lbs. She is a very outgoing girl, dominant with other dogs but very compliant with people.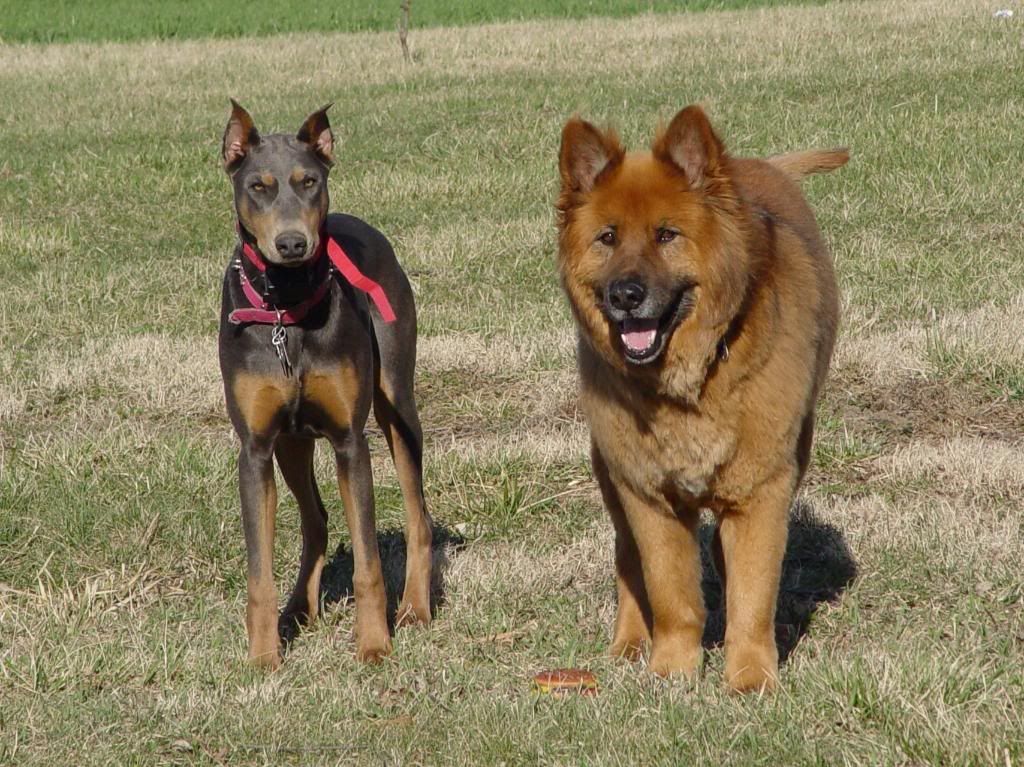 My 3rd Dobie girl, Peaches, was given to me. She is 5 months old and is a total lap dog. She is very lovey-kissey and likes to be carried piggyback, literally! She puts her paws on my shoulders from behind and I lift her from her rump and she rides piggyback, its hilarious.