Steves Little Brother or Sister
Well we had our first official visit to the doctors today - though I have seen our baby twice already at work (I had to peek with our ultrasound!) - and all seems well. I've lost ten pounds from extreme morning sickness, great I guess for our wedding in October. They finally prescribed me something to help.
We are 9 weeks and some days along. During the ultrasound we saw the baby wiggling it's little arms.
I had to share, of course. ;)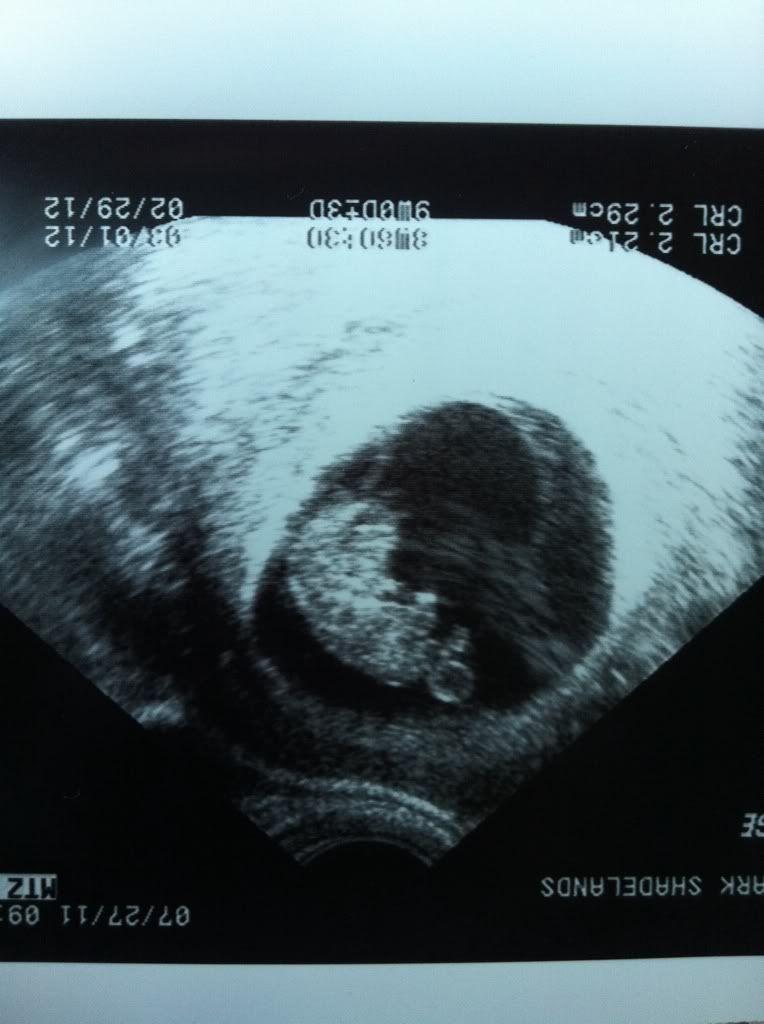 I fell asleep on the couch yesterday when I had Laila over and I woke up to her on the floor, arm around Steven, while they watched TV. So cute. Miles also had a photo op with Laila.. All my dogs are going to love having a kid all their own. And per Eli, we are looking more and more like we are keeping Stella as she and Steve are "so close".