Summer Fun
My dogs have been very spoiled over the last few weeks.. I've been home days, Eli has been home nights, and they are in heaven having either mommy or daddy around the house. We finally got sun (and heat) so since Stella loves to play in her water dish (she 'swims' in it and splashes water all over the kitchen floor) I bought a little kid pool for the backyard and both she and Steve love toy-fishing - Steve sticks his mouth in, blows bubbles, grabs a toy and flings it out, goes for another. Stella avidly watches him and then receives the prizes though on occassion she hops in and digs around. I still need a picture of it! I've been outside and without a camera when they both have me laughing over the pool.
Stella and Steve have also taken it upon themselves to help us dig out a second of weird dirt in an ugly planter in the middle of the patio... they dug a sizable hole together and were having so much fun (and not hurting my plants) that I let them at it. It now is covered but I may uncover it and let that be their dig spot now and then.
I watch the girls I nanny two days a week this summer and we come over to "Camp Jessica" for daily lessons on dog care. We train Steve, play with Miles, cuddle Stella and pat Harry. I had been talking to their mom about possibly rehoming Stella with them but I have to see how she develops. Right now, she's young and a lot of energy and dog. I'm not sure her high drive, high energy, would be a good fit but I'm considering it. The girls want a dog so desperately and I want them to have one, but their mom has no dog experience (asked me what a spay was for...) and as a first time dog, it could be a failure. We'll see though in 6 months after I spay her what her personality is like.

Right now Steve and Stella are BEST buds. She's in charge of Steve for sure but he loves the attention regardless of her stealing his bones or toys. More often he's dumping toys on her head and barking at her to play. As I type this they are playing "the bone is mine" and going back and forth stealing it from each other.
Here are some pictures: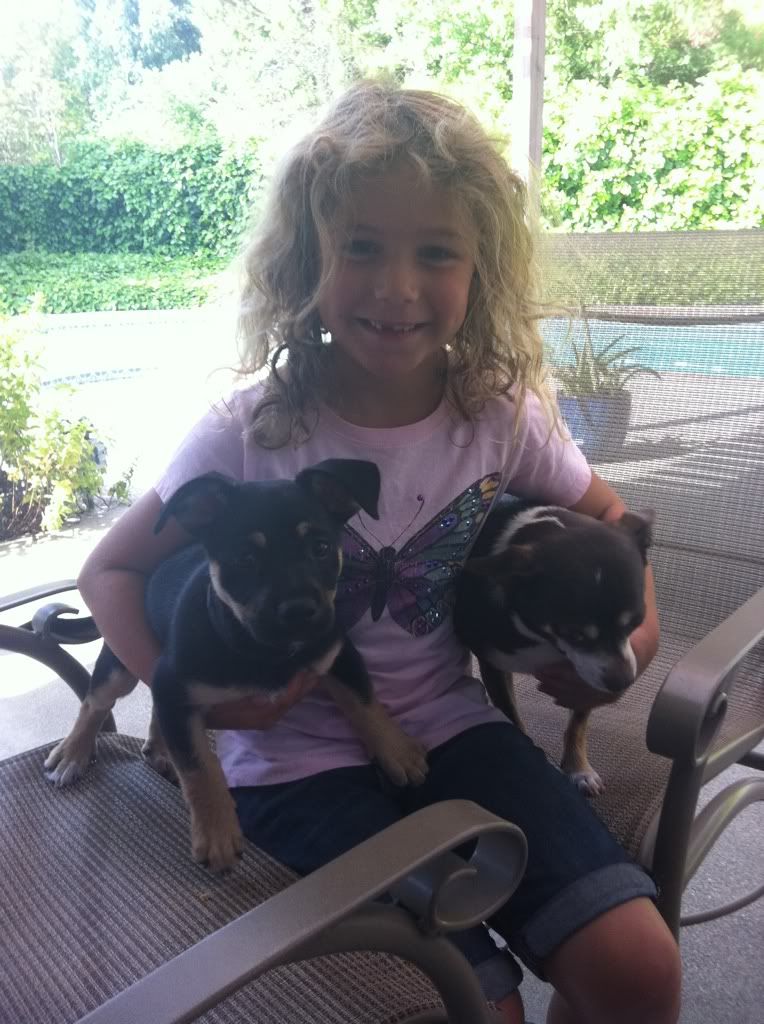 Our diggers: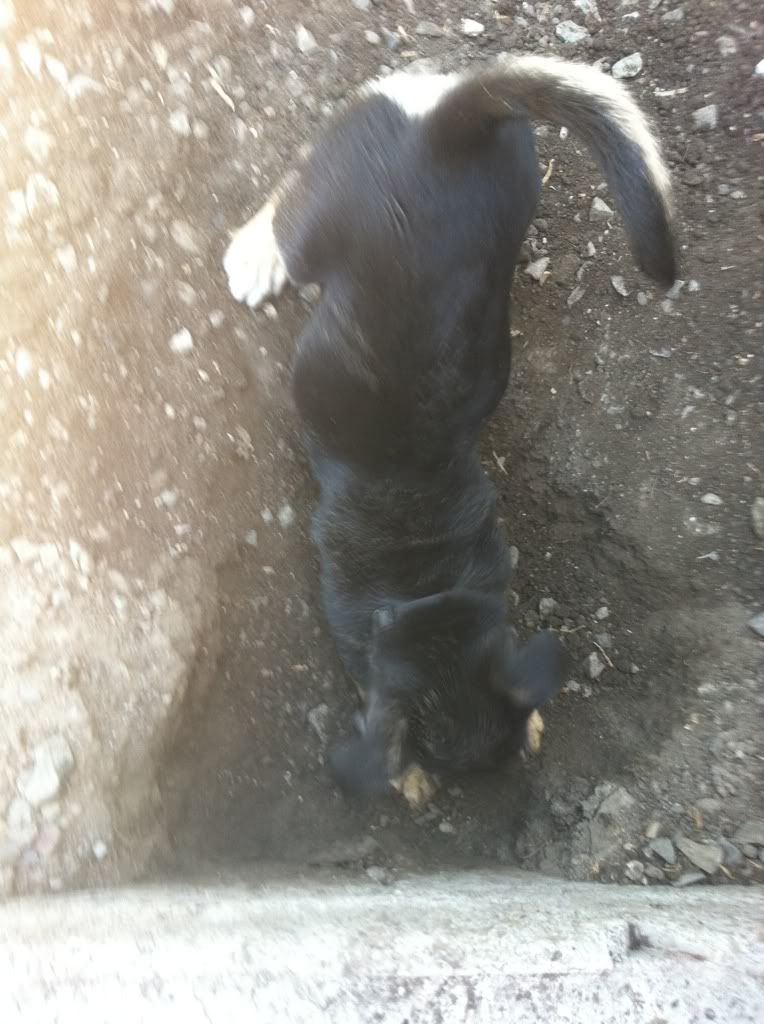 The "vicious doberman" being walked around the neighborhood by an 11 year old girl: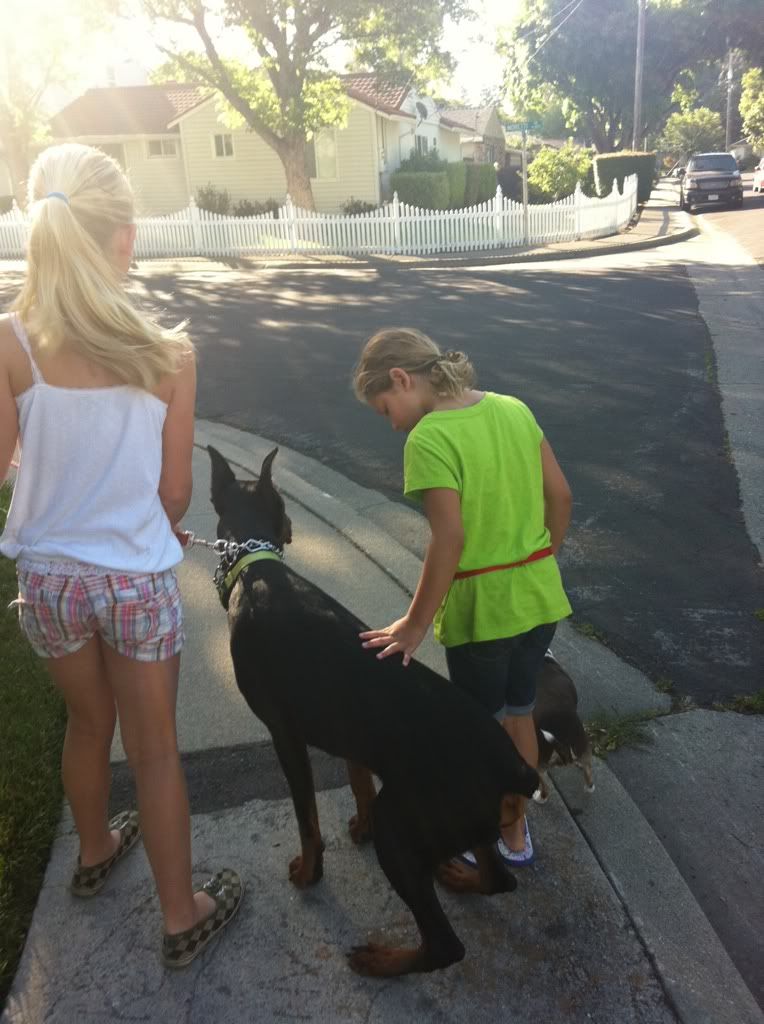 Play: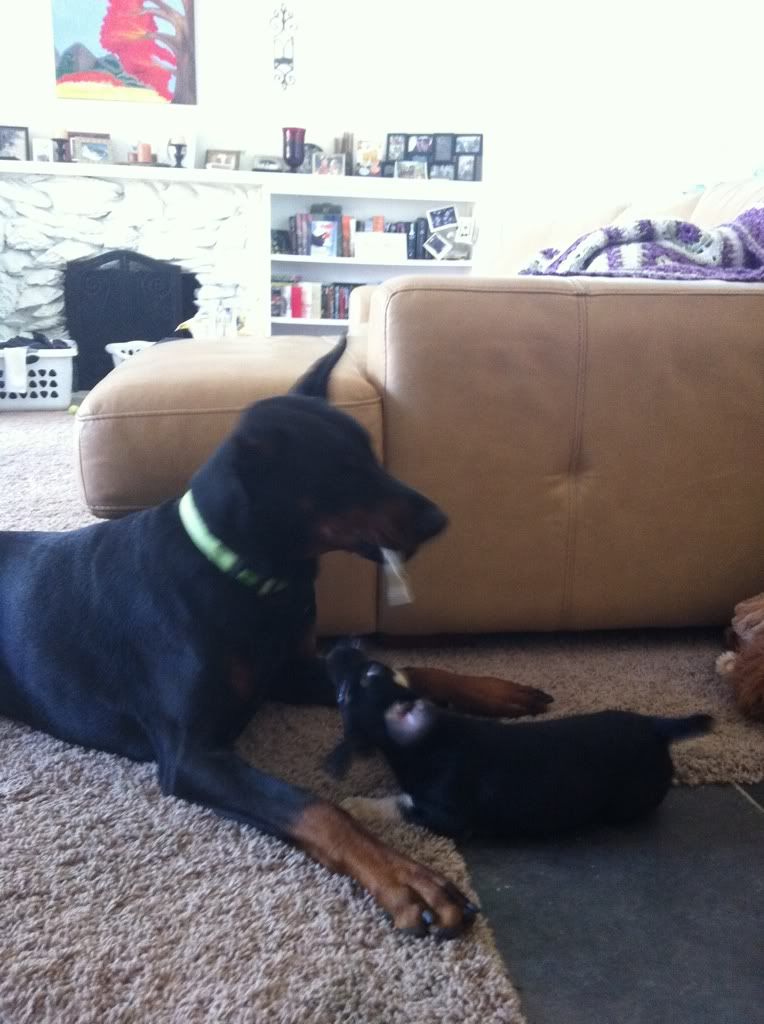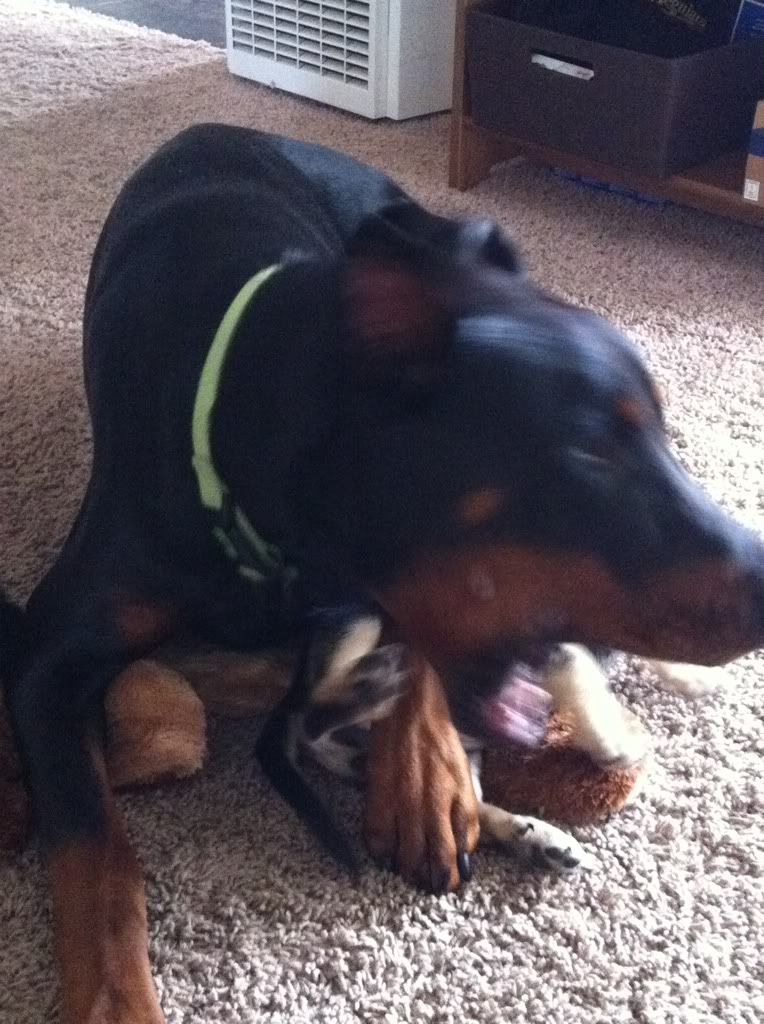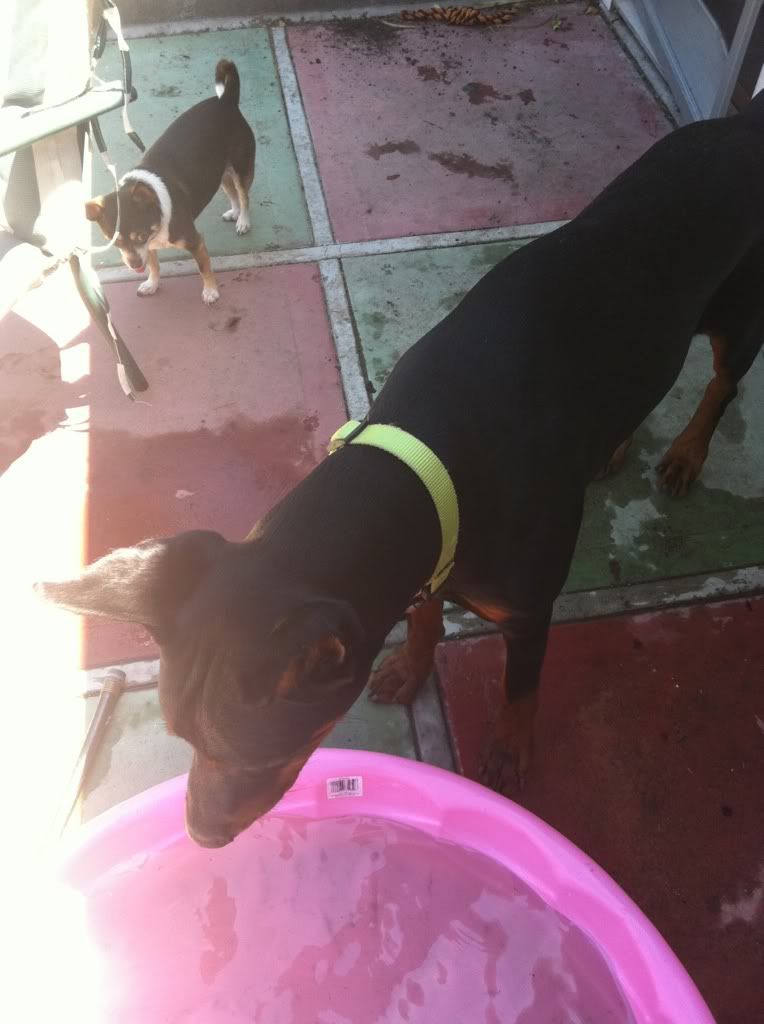 Harry's bad hair-cut (added for a laugh):