She's a Clown!
I have never had one to be such a clown as this girl! LOL. She is a hoot.
I am trying to watch TV and she will have none of it, I mean, not when I can pay attention to her and IF I DON'T, well then she will figure out a way to get my attention. HAHA
So, then what is this? Is it a pig? With really tall standing ears?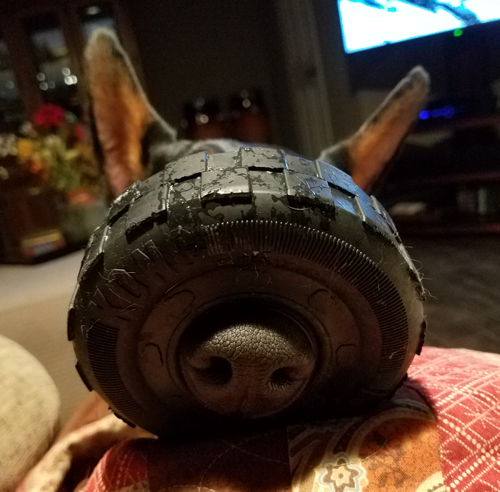 No, it's the Taeganator!