Pics of the Diva - Add yours too.
First let me say I have been stuck in the house for almost 8 days - today being the first day out! Free at last! So I apologize for all the post, all the pics, I have been bored out of my mind. Also, I want to thank this forum for replacing my habit of logging on to Facebook. Anyway - today we ventured out to PetSmart we were running out of dog food and wanted to get out. Bella went with us.. Her 2nd trip into PetSmart. The first time she was only a puppy. We were bringing her home for the first time, and had to stop to pick something up. So today was the first day she actually walked around. She is nicely walking through the parking lot on her leash, no problem. We get to the double doors that automatically open - bam they open.. every body looks up from inside the store (extremely crowded I might ad) and all of the sudden Bella puts on the brakes! Her big Dobey paws pushing into the floor - like I don't want to go in there! Finally after reassuring her it's okay she walks - then she gets excited b/c people are around (she just loves people she is a Social Diva) and what happens next.. she get so excited She Pees everywhere.. ahhh how embarrassing. I told hubby I will take care of it, he takes Bella and high tales it to another Isle. lol I go get paper towels, and start to clean up as kids walk by & laugh and say "ooooh some dog had an accident" Anyway, after catching up with hubby & Bella we look around, found her a new bed (she has outgrown her other) It's a nice bed - picked up a sweater that she will probably only be able to wear for maybe 3 days b/c it's not big enough, Dog Food, and a toy. As we are walking around though.. I start smelling it! Her Gas! It's bad ~ so she was letting them go during the shopping trip. I was getting so anxious and worried that she was going to poop in the store!! Her poop is really bad the smell will linger forever!! Side note - Yes we walked her prior to going in, stood outside in the grass for like 15-20 minutes to make sure she was good before walking into the store. Thank Goodness nothing happened. Anyway, for the most part she did very well considering It's a new Environment. She even picked out her own toy.
So below are some recent pics...
Bella & Lexi _ Her little buddy. ( I never leave Bella alone with our smaller dogs ~ She could accidently hurt them)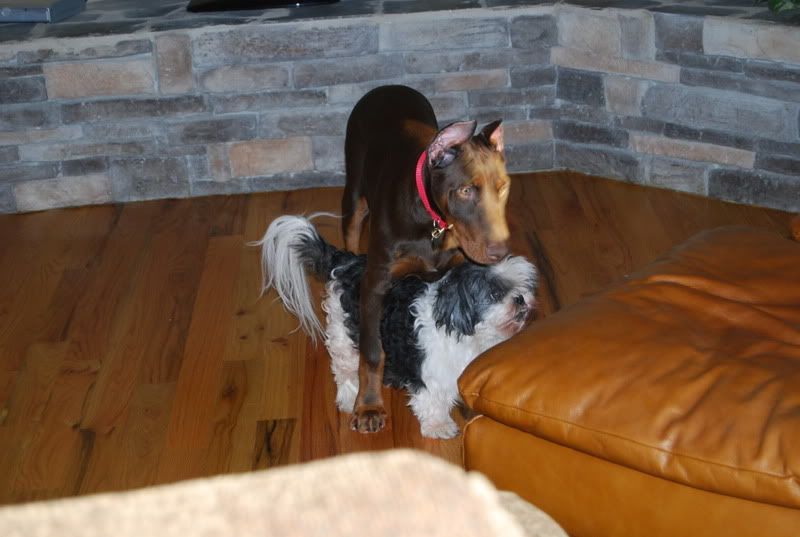 My family - Bella (Dobie) - Gizmo (red sweater) - Lexie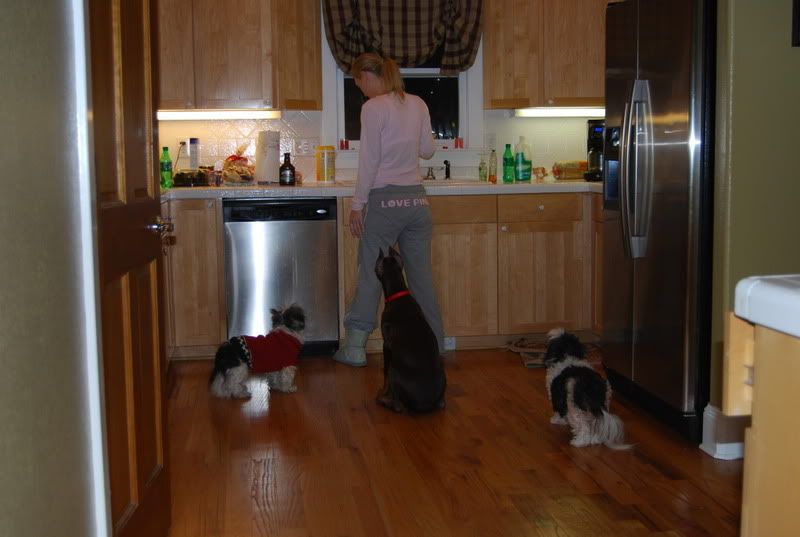 Bella has a toy pad - we keep all her toys on it - She even has the duty of cleaning up her toys and placing them back on the bad when it's clean up time. Sometimes she will even take them to her toy pad on her own. It makes me so proud!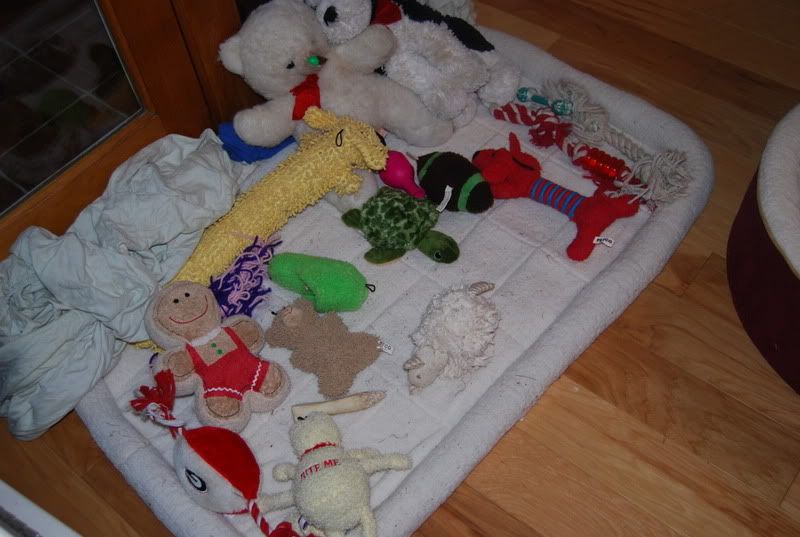 Here she is picking out one of her toys to play with. She does this with much thought, it's funny how she looks through all of them, then picks one out. She acts like it's the most important decision ever. Sometimes it will take a full minute for her to decide.
Here she is in her new bed. I did not know it was an Orthopedic bed until we got home - too funny. This is what her ears look like when she is curious or inquisitive. We are going to repost them next week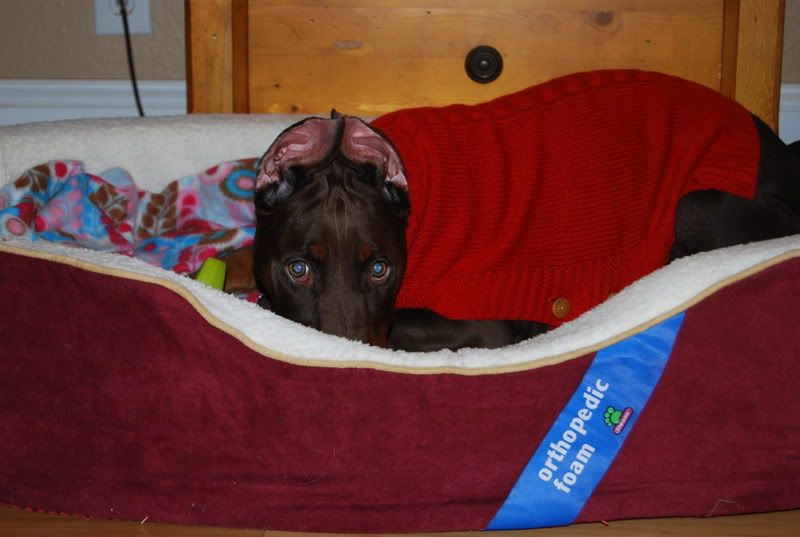 Bella loves her new sweater & new bed!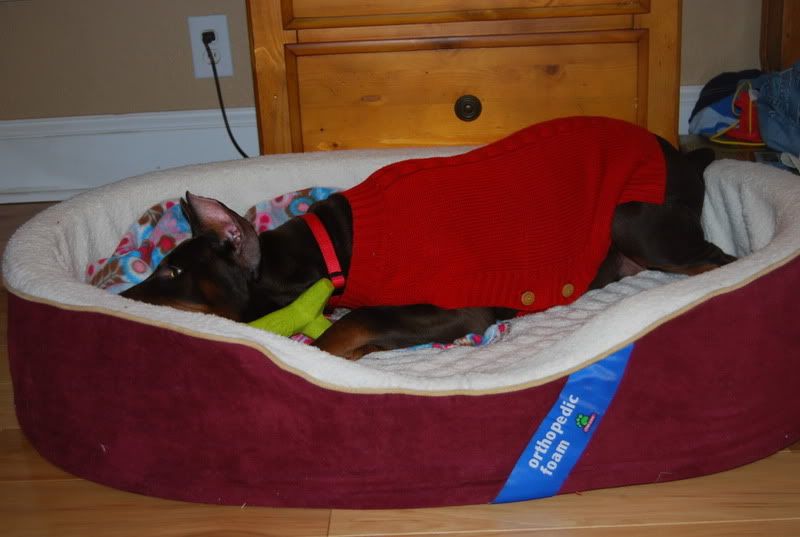 Bella & I would love to see pics of her Internet friends & family!!