New member new puppy!
Hi everyone,
I thought I would introduce myself. My name is Katie and I've been lurking on the forums probably over a year now reading all of your posts and wanted to thank you all for the information that you have given; it's really helped me to find a well bred pup and given me the confidence I need to raise her :) I would love to buy you all a drink or some cookies but can't so I've brought the next best thing I hope- puppy pics!
This is Leica (like-a). She's an 8 week old pedigree KC registered dobie girl. We picked her up on Monday and are already in love! She's so clever, already recognises her name and knows that her crate is her safe haven. We've had no poops in the house, a couple of wees on her first day but she knows to go in the garden. I'm from Liverpool UK so she will not have her ears cropped as it's illegal here. She is my first puppy as my family have always rescued animals (from dogs/cats to lizards and ponies!) so it is somewhat of a learning curve.
6 weeks old at the breeders (credit: Dobehaven/ Jane Ryman):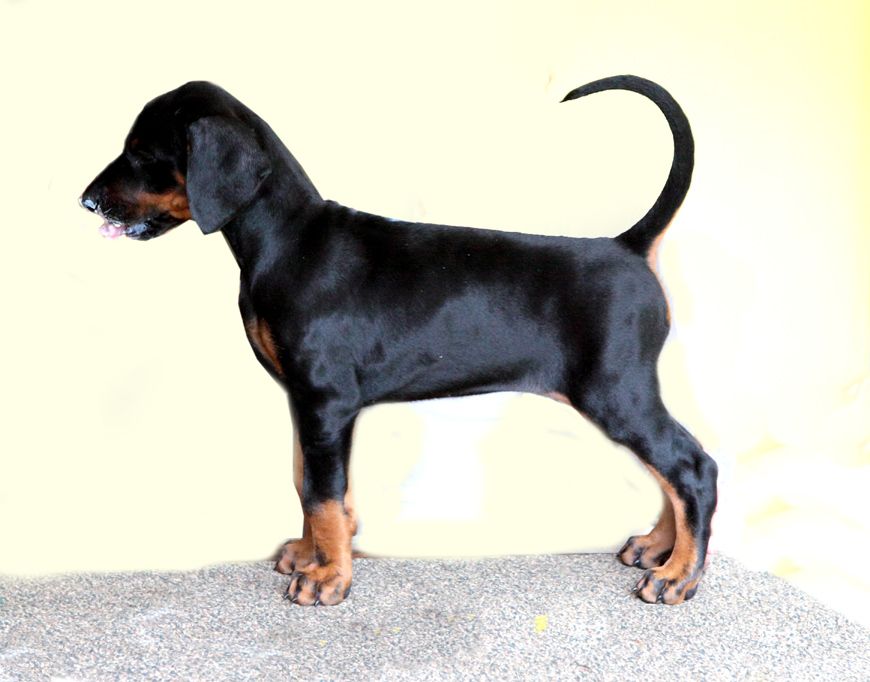 8 weeks old in the garden, 2nd day home
Chewing on her natural Anco root chew
One question I have, I am asking her to sit before giving her her food and she does this beautifuly now when she sees me with her bowl without me asking, but as I am placing it down she tries to jump at/in it! I'm not sure if this comes from being 1 of 11 pups who were fed together and having to compete a bit for food but I would like to teach her to wait until I say to eat. Does anyone have any tips for this?
Thanks in advance :)