Announcing *Drum Roll Please* THE JAKESTER
I would like to take this opportunity to introduce the forum to Jake, my newest Dobe (the 14th I have had the pleasure of being the caregiver to). He is currently 7 weeks old, and we got back from Ohio late last night. He was a moderate traveller, seranading me many times with his song (I want out of this crate - NOW!).
He is a cuddler and lover. He has already given me more kisses and likes than Princess has in three years. I may have to warn people of the bionic tongue when he is older.
This is a photo taken when I picked him up:
And another I took yesterday morning when he was watching me in the bathroom at the motel.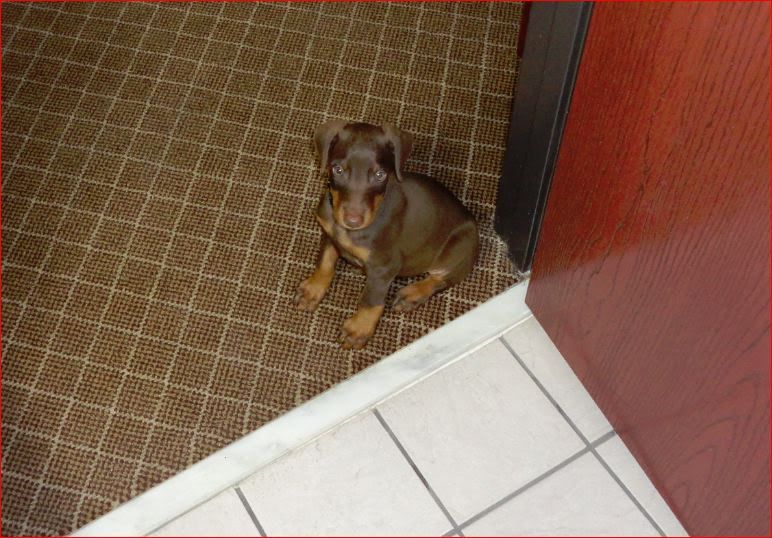 BTW - He has been tagged with the title "The Jakester". (Sort of like "The Donald" although Jake doesn't own any NY property.)
I am sure there will be many more photos to come.