Lets Meet the Other Kids
Hey guys, so I know a few of us own other dogs besides Dobermans and I thought I'd just open a thread up for us to share a little bit about them.
People have heard me refer to my little men, especially after Miles' tumble and all the panic that generated. Don't mind the shirts... sorry for the curse word.. their grandma bought them them.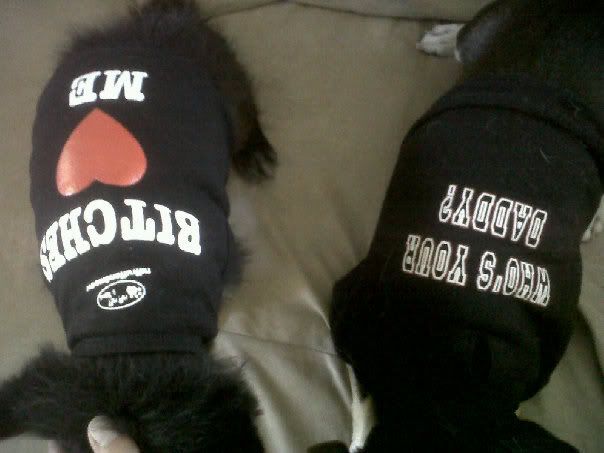 I got Miles as a puppy out of a laundry basket. He was the only tri colored little chihuahua of the litter and I picked him! He has turned out to be one of those dogs that just makes his way through the world making a difference. He got me through a messy divorce, some family rough patches, and has often paved the way for me to make friends.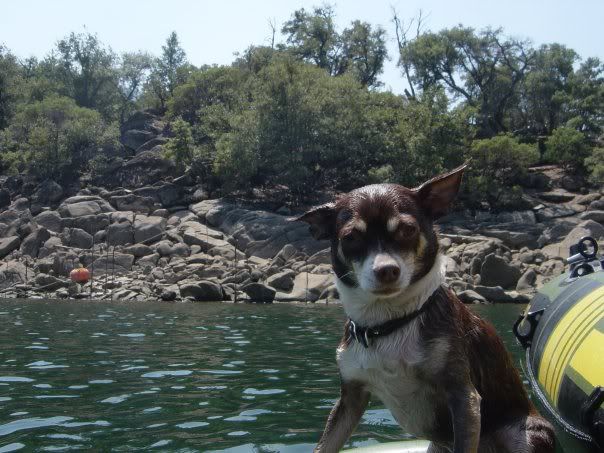 I've never treated him like a chihuahua. He's gone on motorcycles with me, he's gone rafting with me, he's gone hiking, swimming... but my favorite thing he's ever done was be a therapy dog to a little girl who needed him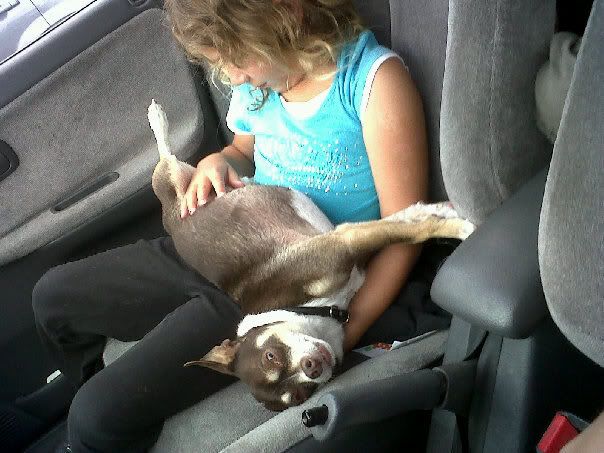 Laila lost her dad at 4 years old to very aggressive cancer and he died in hospice care at home. She had a lot of problems resulting from his death, most of which were anxiety and fear related. I started nannying her and her sister shortly after he passed away and I and their mother agree that Miles' bond with them helped them the most.
He will let them dress him up, take him down slides, drag him through the park by the leash, cuddle with him on the couch, sleep on the floor with them... anything they ask, he'll do. He's a puzzle champion, the winner of all the card games.
And then there's my old man Harry.
He is the most annoying dog I've ever worked with, but I love him. He is what happens when you own a dog and never work with them or take proper care of them. He spent 12 years of his life in a backyard on concrete. He's never been neutered or trained. He has a major skin issue from untreated thyroid for years and years. His owner grew up with an animal hoarding family and didn't know what he was doing was wrong and his wife couldn't take the pressure of it anymore so when they were going to have a baby of their own, Harry was going to be euthanized. I stepped in.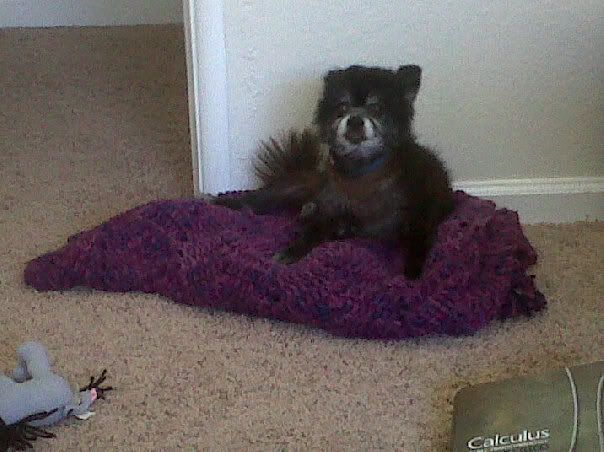 I used to have more animals, but I've sized down over the years as my connections in the vet community are older and less people call me in a panic with, "I found this dog running around! there's this kitten on my porch!"
Okay -- share! :)