fun snow pics of the kids
Since we are having so much fun with all this snow that wont stop lol I thought I'd share a few pics of the kids enjoying it.
This is Romeo my 1yr old boy trying to catch the snow.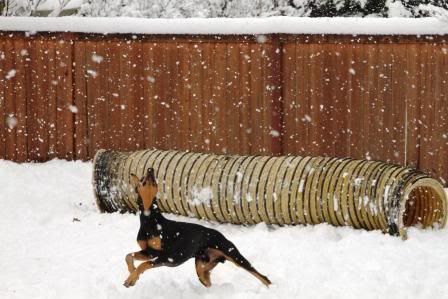 Romeo is saying try and catch me grandma Boo lol.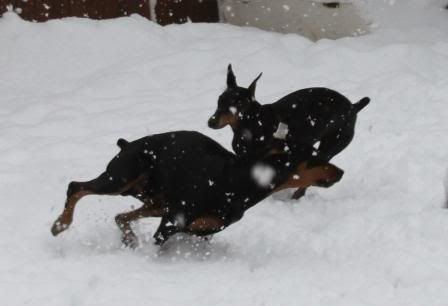 Paris and Romeo playing
Romeo the dancing Doberman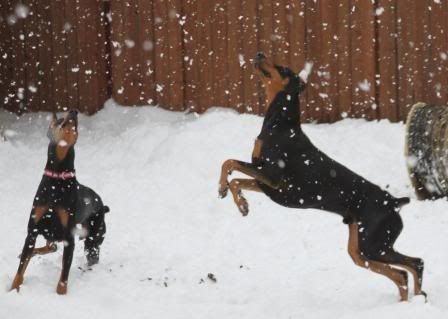 they had more fun trying to catch snowballs today. I had my husband bring out the agility tunnel and I cleared a track for them tonight we are going to get out the laser light and race around the track and through the tunnel. They ought to be tired after that.